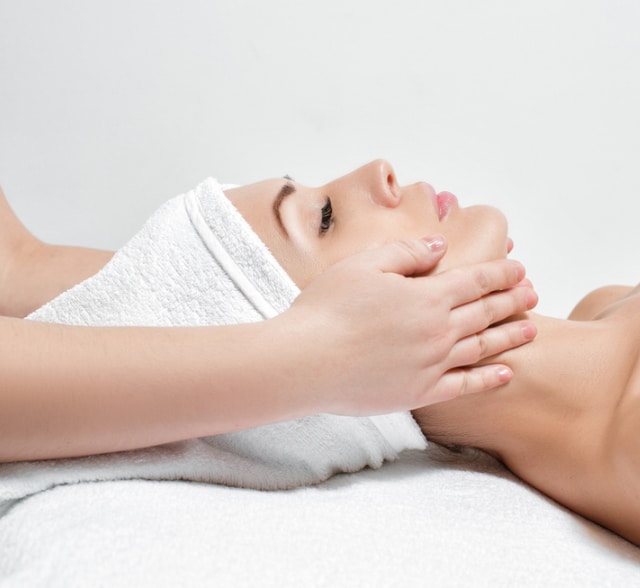 Welcome to Belle Cour Beauty Salon, the ultimate paradise for self-care and relaxation. We offer a complete range of beauty treatments from head to toe that are sure to leave you feeling refreshed and revitalised.
And we are proud to announce that now we have added Environ facials to our suite of services! Come in today and experience what it feels like when indulgence meets luxury.
What Are Environ Facials?
Experience the power of Environ facials, a cutting-edge facial treatment that will leave your skin with an alluring glow. Combining high-frequency electrical currents and potent active ingredients such as vitamins, antioxidants, and peptides, you can achieve remarkable results in improving skin tone and texture while reducing fine lines and wrinkles.
By stimulating collagen & elastin production during this luxurious treatment session, your complexion becomes smoother for a more youthful appearance!
Here at Belle Cour Beauty Salon, we recognise that everyone's skin is distinctive and needs special attention. That's why our well-qualified technicians are able to tailor the Environ facials just for you based on your individual requirements.
It's important to keep in mind that Environ is so effective that just one hour of treatment delivers the same results as if you were to get nearly 80 hours of a conventional face massage!
Thanks to this cutting-edge technology, the products penetrate deeper than ever, and results are more luxurious and long-lasting. You will see a marked difference in your skin just after one treatment session! And with regular treatments, you can maintain healthy and vibrant skin at its peak condition.
A Boost of Essential Vitamins and Minerals
Rejuvenate your skin with Environ facials and experience a boost of essential vitamins and minerals to improve skin health. Active ingredients penetrate deeply into the dermis, targeting cells for long-term results that will give you healthier, younger-looking skin. Enjoy all these benefits while treating yourself!
Kickstart your glow with a luxurious Environ facial from Belle Cour Beauty Salon! Our experienced team will tailor the treatment to fit your individual needs, and you can trust us to leave feeling refreshed and radiant. Book an appointment today for glowing skin that lasts!
Enjoy 60 minutes of pure bliss for only £92. And for an even more luxurious experience, we also offer 90 minutes for just £117.
Schedule your appointment today
Our services include cleansing, exfoliation and extractions that can be customised to your skin needs.