Laser Hair Removal Kensington
At Belle Cour, we extend an open invitation to those ready to bid farewell to the discomfort of waxing and the tediousness of daily shaving. We specialise in laser hair removal treatments in Kensington, ensuring our clients a swift, secure, and efficient solution to their unwanted hair woes.
Our treatments yield rapid and enduring results with minimum discomfort. We invite you to book now and enjoy smooth, lasting results!
The Belle Cour Assurance: Your Comfort, Our Priority
We harness state-of-the-art technology to offer precise and accurate laser hair removal, leading to smooth, hair-free skin. Whether you're aiming to remove a few stubborn hairs or looking to treat larger body areas, our accomplished and insightful technicians stand ready to serve.
Moreover, Belle Cour believes in a personalised approach. We offer detailed consultations to ensure you reap the maximum benefits from your laser hair removal treatment.
Our team are amicable and attentive and here to address your queries and explain the entire procedure comprehensively before initiating the treatment process.
Experience the Smooth Transition at Belle Cour
Book an appointment with us today and let our expertise guide you to the smooth, silky skin you've always desired. Belle Cour are committed to providing an enjoyable and tranquil experience. Relax, recline, and let us take care of the rest.
Our luxury laser hair removal treatments in Kensington will have you waving goodbye to your razors and wax strips in no time!
The Superior Choice: Laser Hair Removal
Laser hair removal is a time-efficient, virtually pain-free solution for unwanted hair. With diligent care, the results can last up to several years. When you opt for laser hair removal at Belle Cour, you place yourself in the competent hands of our certified technicians, guaranteeing an impeccable outcome.
Understand the Process
Laser hair removal involves directing laser energy at the pigment in the hair follicle. This energy gets absorbed and transformed into heat, damaging or obliterating the follicle, decreasing undesired hair growth over time.
At Belle Cour, our technicians are skilled at delivering secure, efficient treatments that promise long-lasting results, minimising any potential discomfort or side effects.
Secure Your Spot Now
Step into Belle Cour for your laser hair removal treatment in Kensington, and prepare to embrace your smooth, hair-free skin. Our team are here to offer tailored service that ensures you depart feeling delighted and fulfilled. Book your appointment today and bid adieu to unwanted hairs!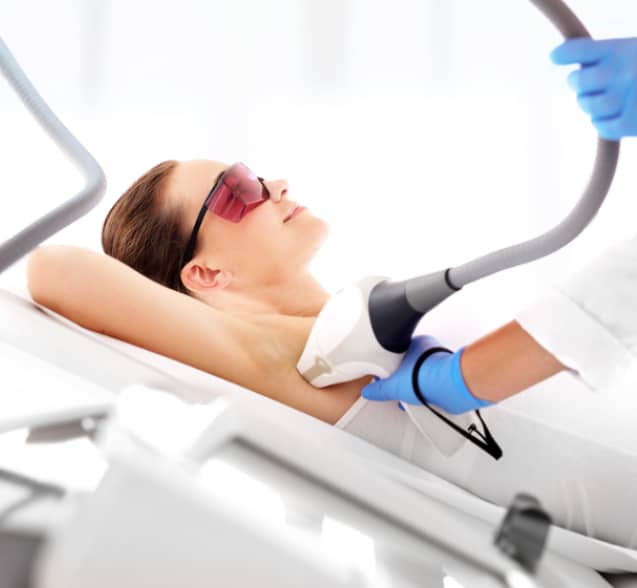 Schedule your appointment today
Our services include cleansing, exfoliation and extractions that can be customised to your skin needs.