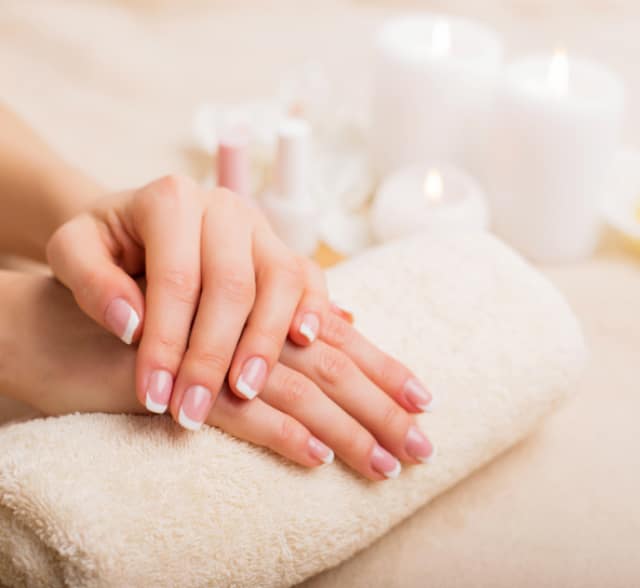 Nail Salon Victoria
If you're seeking a touch of elegance or a moment of pampering, Belle Cour, the top-rated Nail Salon in Victoria, is your ultimate destination. With our diverse range of professional nail services, we ensure that every client leaves our salon with nails that speak of style, sophistication and self-care. Book with us today and get the nail care you deserve.
Exquisite Nail Services
Belle Cour provides an array of exquisite nail services tailored to fit every need and desire. Our skilled professionals are well-versed in both classic and contemporary techniques, guaranteeing you a luxurious treatment that enhances your natural beauty.
Experience a Splash of Sophistication
Walking into our Nail Salon in Victoria is an immersion into an atmosphere of sophistication and tranquillity. Our experienced nail technicians pay utmost attention to detail, ensuring your nails are impeccably manicured and reflect your unique style.
Tailoring Your Nail Transformation
Understanding that each client is unique, we tailor each nail care service to your personal preferences. Whether you desire a classic manicure, a vibrant gel polish, or an innovative nail art design, our expert technicians will collaborate with you to create a look that is distinctly yours.
The Signature Belle Cour Mani-Pedi
Our signature Belle Cour Mani-Pedi encompasses a comprehensive treatment that includes shaping, cuticle care and high-quality polish application. This dual service ensures that both your hands and feet mirror your elegance and taste.
Belle Cour Deluxe Spa Treatments
Indulge in the ultimate pampering experience with our Belle Cour Deluxe Spa treatments. These luxurious sessions, enriched with restorative almond and refreshing marine botanicals, include soaking, filing, scrubbing and moisturising masques, culminating in a rejuvenating hand and foot massage and a pristine polish.
Long-lasting Gel and Acrylic Options
For those seeking durable, glossy finishes, our gel polish and acrylic nail extensions are ideal. Our experienced team applies high-quality gel polish that resists chips and smudges and crafts natural-looking acrylic extensions that add volume and length to your nails.
Quick Fixes with Express Services
When time is of the essence, our Express Mani-Pedi provides a swift yet efficient service that includes cutting, filing and a polish for a stunning finish in no time.
Artistic Expression with Nail Art
Express your personal style with our nail art designs. Our creative professionals can craft intricate patterns, minimalist lines or bold colours to ensure your nails make a statement.
Nail Health with Repair Treatments
At Belle Cour, we also focus on nail health. Our IBX Nail Repair and Strengthener and the CND Rescue Rxx Manicure treat nail imperfections and restore moisture, resulting in healthier, more beautiful nails.
A Promise of Excellence
No matter your nail care needs, Belle Cour promises a luxurious treatment that leaves your nails looking fabulous for weeks. Our expert team of professionals is eager to provide you with an unforgettable experience at our Nail Salon in Victoria. Book an appointment with us today and step into a world of elegance and self-care tailored to your needs.
Schedule your appointment today
Our services include cleansing, exfoliation and extractions that can be customised to your skin needs.