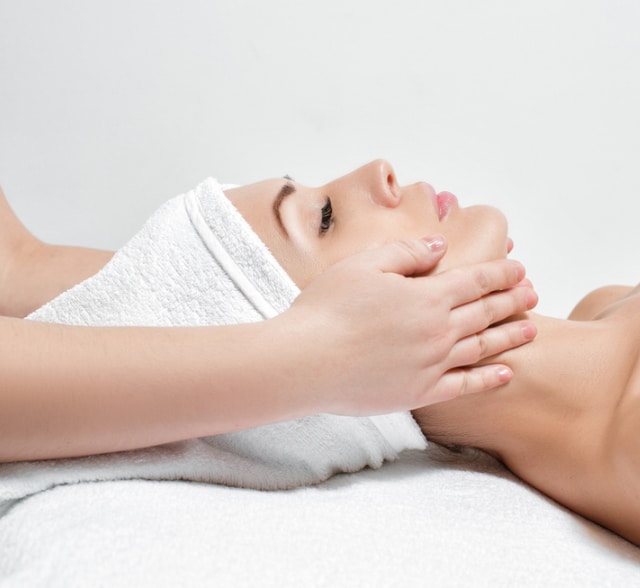 At Belle Cour, we know that massage therapy is no luxury – it's an essential part of taking care of your health and well-being. Our team of professional massage therapists is specifically trained to provide the highest quality TLC to your entire body, leaving you feeling completely refreshed and recharged afterward.
No matter what kind of massage you go for or whatever your needs might be, we guarantee that our experienced masseurs will work their magic and make sure you leave completely revitalized.
So why not book an appointment at Belle Cour today? We promise it'll be the best decision you'll make all day. Here's what you can look forward to:
Full-Body Massages: Unwind and relax with a full-body massage. We use special oils to soothe your muscles and revive your senses. And if you need a facial, we can club that in, too.
Shoulder, Arm and Torso Massages: Work out the knots and tension with a massage specially designed for your shoulders, arms and torso. This is the perfect solution for spasms and strained muscles.
Lower Body Massages: Get rid of backache, leg pain and water retention with a lower body massage. This kind of massage focuses on the most intensively-used areas of your body for optimal relief.
Sports Massages: If you're physically active and often feel soreness in your muscles, sports massage is just what you need. Our therapists use special oils and deep tissue treatments to reduce swelling and re-energize you.
Massages for New Mums & Mums-to-Be: Whether you're a new mum or expecting to be one, our specially-designed treatments can help. They'll improve your circulation and reduce swelling while toning your tummy—all with prenatal-approved products.
Reflexology Treatments: Our reflexology treatments are specifically designed to stimulate your circulation. Through a deep massage of the feet and lower legs, our skilled professionals help you relax your entire body.
Express Treatments: If you're looking for something quick and easy, our express treatments are the perfect option. In just 30 minutes, you can get a targeted massage for those aching spots.






Schedule your appointment today
Our services include cleansing, exfoliation and extractions that can be customised to your skin needs.