Waxing Services Kensington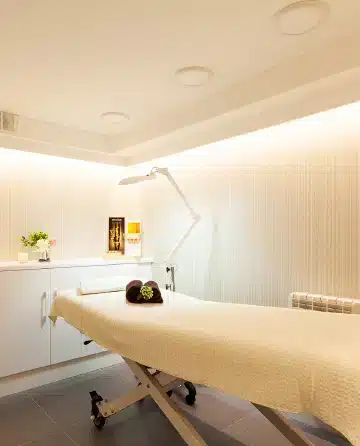 Waxing Kensington
Indulge in silky smoothness with waxing in Kensington, provided by Belle Cour. Our beauty salon is designed with comfort, ease and pampering in mind. When you book an appointment with us, you opt for a luxurious experience that puts your comfort first.
Here at Belle Cour, we provide you with a painless waxing experience that leaves you with silky smooth skin. We understand that the journey to hair-free, beautiful skin should be as comfortable as possible, and our expert technicians and top-notch products are here to make that a reality. When you choose Belle Cour for your waxing needs, you're choosing a commitment to your comfort and confidence. Say goodbye to unwanted hair and hello to a pampering experience like no other.
Why Choose Us
Our commitment to your well-being extends beyond just hair removal; it's about indulging in a moment of self-care and relaxation. When you book an appointment with us, you opt for a journey towards rejuvenation and confidence. We take pride in being your trusted destination for top-notch waxing services, ensuring that you leave our salon feeling not only beautifully hair-free but also refreshed and revitalised. Whether you're seeking a touch of glamour, a boost in self-esteem, or simply a moment of luxury, Belle Cour is here to make your waxing experience truly exceptional.
Our Waxing Services
We offer a range of waxing services, so you're sure to find the perfect one for you.
Full Body Waxing:  Indulge in the ultimate experience of velvety-smooth skin with our comprehensive full-body waxing. We leave no inch untouched, ensuring your skin is entirely hair-free and irresistibly soft.
G-String Waxing: For those seeking a sleek and confident look, our G-string waxing service offers precision and comfort, allowing you to feel your best.
Hollywood Waxing: Embrace unshakable confidence with our Hollywood waxing, expertly removing all hair from the most intimate areas, leaving you perfectly smooth.
Brazilian Waxing: Elevate your grooming and confidence to new heights with our expert Brazilian waxing, leaving you feeling impeccably smooth and self-assured.
Scalp, Chest, and Back Waxing: Our specialised waxing services go beyond the ordinary. We also offer waxing for the scalp, chest, and back to ensure you look and feel your best from head to toe.
Book Your Appointment Today
If you're ready to treat yourself to the ultimate waxing experience, book your appointment with Belle Cour today.
Schedule your appointment today
Our services include cleansing, exfoliation and extractions that can be customised to your skin needs.