At Belle Cour, we use the ancient art of threading to deliver precise and beautiful results. Our certified technicians will shape your eyebrows with the utmost care and hygiene. With Belle Cour's threading services, you can look your best for any occasion—from a workday or dinner date to a night out on the town.
Belle Cour: Revolutionising Eyebrow Threading in London
Since our establishment, Belle Cour has remained committed to offering clients the most exceptional beauty services, including the highly sought-after eyebrow threading service.
We've built a strong reputation throughout London and beyond as we continue to revolutionise eyebrow threading, setting the benchmark for quality, precision, and client satisfaction.
Of course, that's not the only area we're experienced in. Our technicians have mastered many other services, from nail care to laser hair removal, to help you look your very best. Get in touch today and let us know how we can exceed your expectations.
Experienced Care
Our certified technicians are experts in the art of threading and can help you achieve beautiful, natural-looking eyebrows. We use only the highest-quality threads, and our facilities are always hygienic and sanitary.
We're dedicated to customer satisfaction and strive to make sure that you're always happy with the results of our threading services. That's why every threading process is personalised to your needs and preferences.
What Is Threading and How Does It Work?
Threading is an ancient hair-removal technique that originated in the Middle East and Asia. By using special threading tools, our trained technicians twist the thread before rolling it over unwanted hair, which collects and grasps the hair with each pass.
This technique is effective in removing both small and large amounts of hair, giving a clean, precise look to the eyebrow area. The process is best known for creating perfectly shaped eyebrows with smooth skin.
Benefits of Threading
Threading services offer many benefits that make them a great choice for anyone looking to maintain their eyebrows or other facial features. What's more, threading provides a precise and clean look that is difficult to achieve with other methods. This means you can get the perfect shape for your eyebrows without any extra effort.
Threading is also known to be an incredibly gentle way of removing hair. Unlike tweezing or waxing, threading does not cause any skin irritation or damage. This makes it especially suitable for those with sensitive skin. Overall, it's much quicker and less painful, making it ideal for those with busy lifestyles.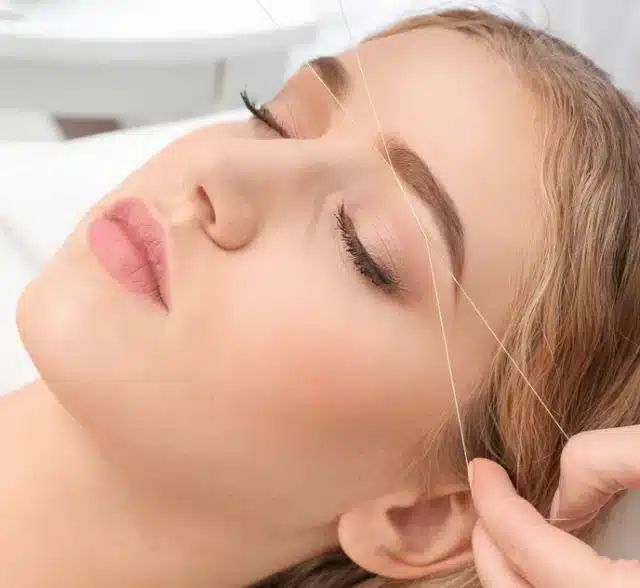 Tailored Solutions to Meet Your Unique Needs
Our team are not only adept at executing the threading technique but also have a keen understanding of facial symmetry and eyebrow contouring. They consider the unique structure of your face and your individual style when shaping your eyebrows. At Belle Cour, our goal is to ensure your threaded eyebrows enhance your facial features, giving you a confident and radiant appearance.
Your Comfort and Safety are Our Priorities
At Belle Cour, we strive to make your threading experience as comfortable and enjoyable as possible. Our technicians are continually trained in the latest techniques to ensure minimal discomfort during the procedure. We also maintain stringent cleanliness standards to ensure your safety. At our salons, every threading tool undergoes rigorous sanitation before and after use.
Why Choose Belle Cour for Eyebrow Threading in London?
By choosing Belle Cour, you are trusting the experts in eyebrow threading. We pride ourselves on our expertise, our commitment to client satisfaction, and our unyielding hygiene standards. But what truly sets us apart is our passion for bringing out your natural beauty. Belle Cour isn't just a salon; it's a destination where you can unwind, get pampered, and leave looking your absolute best.
Continuing to Perfect the Art of Eyebrow Threading
Our drive for excellence means we're always seeking ways to perfect the art of eyebrow threading. We invest in continuous training for our staff and the latest threading tools to ensure you receive the best service. At Belle Cour, we're more than a beauty salon; we're a community dedicated to enhancing beauty and instilling confidence in every client who walks through our doors.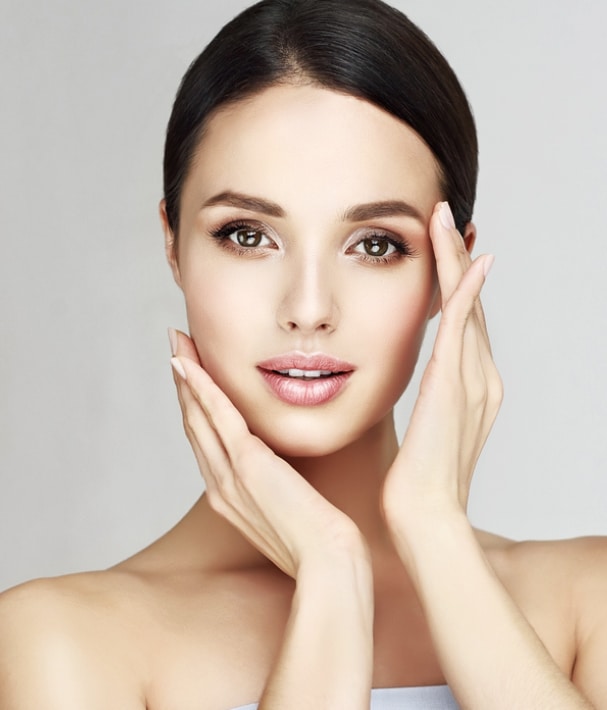 Book Your Personalised Threading Today!
Our commitment extends beyond providing superior threading services. We also offer expert guidance on maintaining your eyebrows between appointments. Belle Cour wants to be your trusted partner in beauty, helping you feel confident and beautiful every day.
Let us make sure that your eyebrows are always looking their best. Our threading services will help you achieve perfect, natural-looking eyebrows that will last. Book your appointment today and get ready to wow the world with your beautiful new look!
Schedule your appointment today!
Schedule your appointment today
Our services include cleansing, exfoliation and extractions that can be customised to your skin needs.