Eyelashes done correctly can make a big difference in your overall look. Here at Belle Cour, we understand the need for beautiful lashes that won't damage your natural lash. Our team of experienced lash technicians will customise a look for you using the latest products and techniques.
The Importance of the Individual Approach
In the thriving world of beauty, Belle Cour knows the individuality of each client is paramount. Our team are experts in analysing unique eye shapes and lash types. We take this into account to tailor eyelash extensions in London that harmonise with your personal style and facial features.
This is the crux of our philosophy at Belle Cour; the belief that beauty is not one-size-fits-all but as diverse as the city we serve.
Premium Quality Eyelash Extensions
In addition to our technical expertise, Belle Cour provide eyelash extensions that are of an unparalleled quality in London. Our selection includes a range of extensions, from the natural mink lashes, which are lightweight and soft, to the more dramatic volume lashes, for those desiring an impactful look.
Regardless of the option you choose, our extensions are meticulously applied to ensure no harm comes to your natural lashes.
The Belle Cour Experience
Stepping into Belle Cour, you'll be enveloped by an atmosphere of tranquillity. Our experts prioritise your comfort and relaxation, transforming each eyelash extension session into a soothing retreat.
Not only do we offer the finest eyelash extensions in London, we provide an experience that embodies luxury and calm, helping you step back into the world with newfound confidence and poise.
This extends to every service we provide, whether it's waxing or nail salon care. You can always count on the Belle Cour team to provide the highest level of customer satisfaction and relaxation in all that we do. Book now to experience it for yourself!
Aftercare Support
We recognise that the beauty journey doesn't end as you step out of Belle Cour. To ensure the longevity of your lash extensions, our team provide comprehensive aftercare advice. This ensures you can maintain the stunning effect of your lashes and minimise potential damage, keeping your eyes dazzling and healthy in the long term.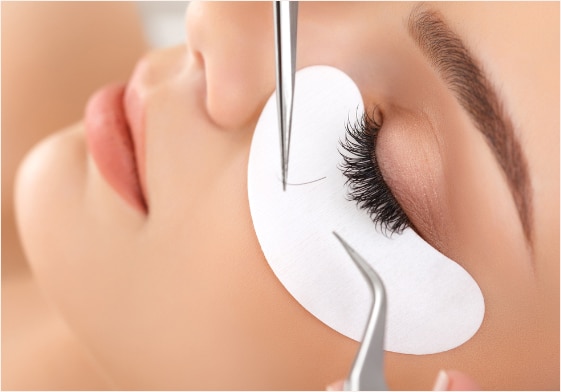 Book your appointment today, and let our experts create the perfect lashes for you! We have a variety of services waiting for you, including:
Eyelash Perming: This eyelash service will give you long-lasting, natural-looking curls that last for weeks. It's just what you need to make your eyes stand out!
Lash Extensions: Get long, thick lashes with this service. Our technicians will ensure that the outcome is as natural-looking as possible, so you can leave with the confidence that your lashes are perfect.
Cluster Lashes: Perfect for those who want the gorgeous look of long, full lashes without committing to extensions or perming. If you need beautiful eyelashes in a hurry, this is the best option!
Tinted Lashes: Add a subtle hint of colour to your eyelashes with our tinted lash service. Our technicians will make sure to match the perfect shade of colour for you.
Our team at Belle Cour is dedicated to giving you beautiful lashes that will last for weeks, so book your appointment today and let us help you make your eyes shine!
No matter what look you're going for, our team at Belle Cour will make sure your lashes look positively stunning. So book your appointment today, and let us help you get the lashes of your dreams!
Why Choose Our Eyelash Services?
Thanks to our team of experienced lash technicians, you can look forward to not having to rely on mascara or fake lashes ever again. We only ever use the best products and techniques to make sure that your eyelashes look natural while still giving you a stunning effect.
Our eyelash services will give you a look that will last for weeks and make your eyes stand out like never before. Call or book your appointment online, and take the first step to beautiful eyelashes with Belle Cour!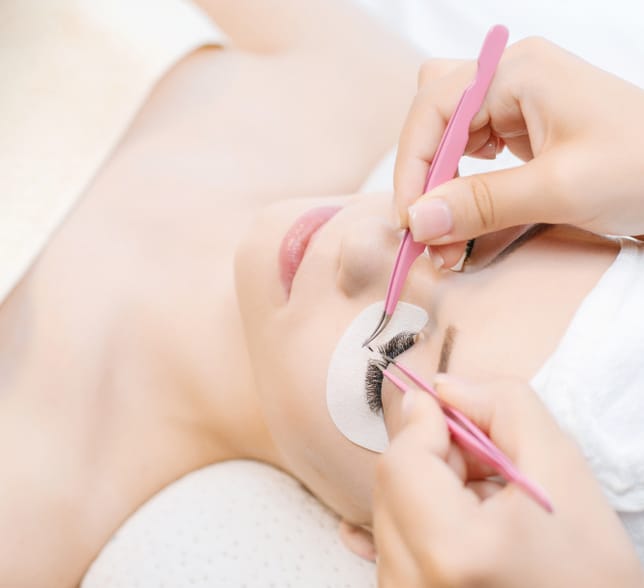 A Community of Happy Clients
What sets Belle Cour apart is our dedication to cultivating relationships with our clients. Our lash technicians are always eager to welcome you back for infills or touch-ups, ensuring your lashes always look their absolute best. This commitment to your satisfaction and beauty needs has helped us build a community of happy clients who trust and vouch for our services.
Experience the Belle Cour difference today. Let our experts create the lashes you've always dreamed of, with our exceptional quality, personalised eyelash extensions in London.
Schedule your appointment today!
Schedule your appointment today
Our services include cleansing, exfoliation and extractions that can be customised to your skin needs.