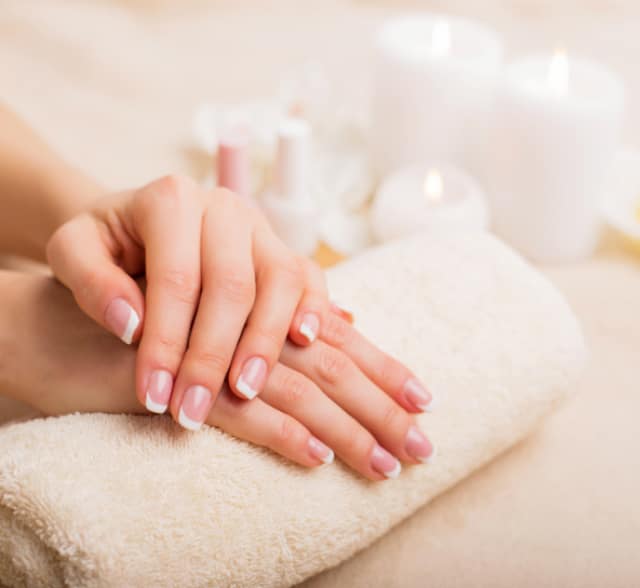 Nail Salon Kensington
At Belle Cour, we understand that your nails are a reflection of your personal style and a symbol of self-care. We offer an array of high-end nail services in Kensington that guarantee you'll leave with beautiful, polished nails that are as unique as you are. We invite you to book us today!
Our Nail Services: Catering to All Your Nail Needs
Our team of expert technicians at Belle Cour takes pride in delivering a range of nail services designed to suit every occasion and mood. We offer everything from the classic mani-pedi to intricate nail art, all in our welcoming and comfortable salon.
Indulgent Spa Mani-Pedi
Lavish attention on your hands and feet with our Spa Mani-Pedi. This comprehensive treatment includes a luxurious soak, cuticle care, buffing, an exfoliating scrub and a relaxing massage. The result? Refreshed and beautiful hands and feet.
French Mani-Pedi: A Timeless Elegance
Our French Mani-Pedi gives you a classic, chic look. This service includes cutting, filing, shaping of nails and a professional polish application for a truly sophisticated finish.
Gel Nails: Durability Meets Style
If you're after a strong, durable finish, our Gel Nail service is the perfect choice. Enjoy the application of high-quality gel nail polish, providing a long-lasting and stylish finish.
Nail Art: Express Your Personality
Why not make a statement with your nails? Choose from our wide variety of nail art designs to find one that perfectly captures your personality and style.
Nail Extension Services: Add Length and Volume
Our professional team at Belle Cour will skilfully apply natural-looking acrylic extensions for those desiring added length or volume. These extensions are durable, long-lasting and a great way to enhance your natural nails.
Ensuring Your Comfort and Satisfaction
We've designed our Kensington nail salon with your comfort and satisfaction in mind. Our experienced professionals are committed to delivering a luxurious experience that leaves your nails looking fabulous for weeks. Book your appointment today and let us provide you with the ultimate nail-pampering experience.
Kensington's Go-to Spot for Express Treatments
Our Express Treatments are perfect for those on the go. Enjoy a quick cut, file and polish and leave with stunning nails in no time.
Schedule your appointment today
Our services include cleansing, exfoliation and extractions that can be customised to your skin needs.