Waxing Services Baker Street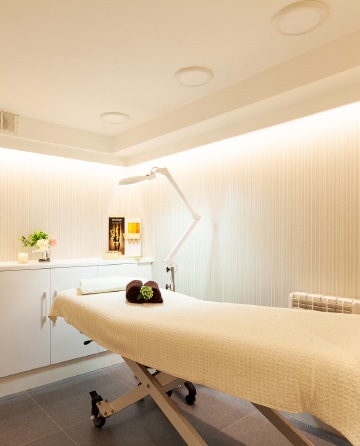 Waxing Baker Street
Do you have unwanted hair? If so, book a wax appointment with Belle Cour. We offer luxurious waxing in Baker Street. So, you can say goodbye to unwanted hairs and hello to silky smooth skin.
Our expert waxing technicians are qualified and trained to carry out professional waxing. So, you can trust there won't be any hair left once they're done.
Leading Waxing Salon in Baker Street
As a leading waxing salon in Baker Street and London, you can expect to find the finest service here. Our state-of-the-art equipment, paired with our highly skilled technicians, guarantees your comfort and satisfaction. We only use the highest quality products in the business to ensure your skin receives the best.
What sets us apart is our commitment to using gentle yet effective waxing techniques that minimise discomfort and reduce redness, leaving your skin looking and feeling its best. Our waxing products are specially chosen to be suitable for all skin types, ensuring a smooth and irritation-free experience.
Waxing Tailored to Your Needs
Here at Belle Cour, we offer a range of waxing services that are tailored to your needs. Whether you're in need of a full face, full body or anything in between, you can depend on us to assist you.
Here are some of the services we offer:
Full-Face Waxing: Achieve a smooth and flawless complexion with our expert full-face waxing service. Say goodbye to unwanted facial hair for a refreshed and radiant look.
Full Body Waxing: Experience the ultimate in silky-smooth skin with our comprehensive full-body waxing. From head to toe, we ensure every inch of your skin is hair-free and velvety soft.
G-String Waxing: For those seeking a sleek and confident appearance, our G-string waxing service provides precision and comfort where it matters most.
Hollywood Waxing: Embrace complete confidence with our Hollywood waxing, which leaves you perfectly hair-free in the most intimate areas.
Brazilian Waxing: Achieve the height of grooming and confidence with our expert Brazilian waxing, designed to leave you feeling smooth and self-assured.
Scalp, Chest, and Back Waxing: Our specialised waxing services extend beyond the typical. We also offer scalp, chest, and back waxing to ensure you look and feel your best from head to toe.
Book Your Appointment Today
At Belle Cour, we use the finest products and techniques to provide you with a comfortable and luxurious waxing experience. Our skilled technicians are dedicated to delivering results that leave you feeling pampered and confident in your own skin. Book your appointment today and discover the Belle Cour difference for yourself.
Schedule your appointment today
Our services include cleansing, exfoliation and extractions that can be customised to your skin needs.