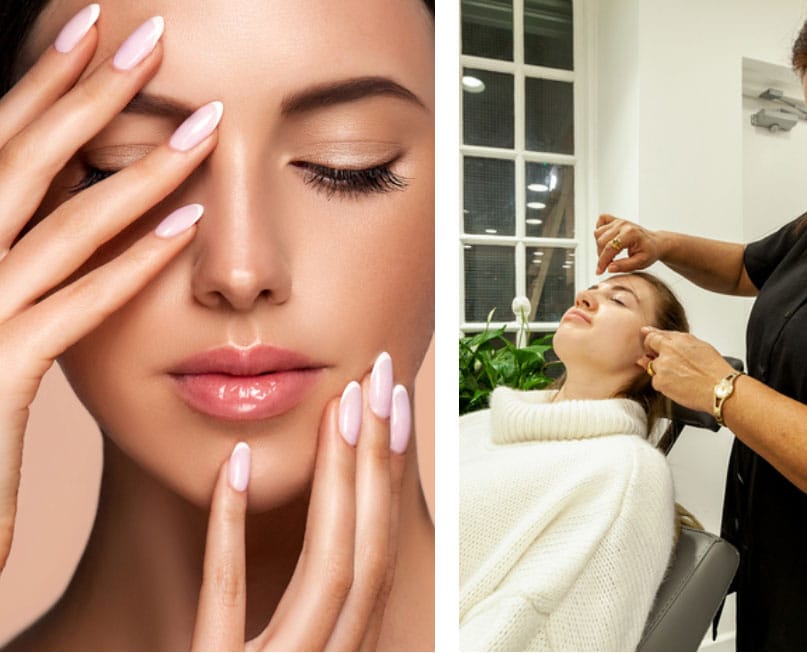 Eyebrow Threading Westminster
Welcome to Belle Cour, where we offer eyebrow threading in Westminster. Your eyebrows elegantly decorate your face, so you must keep them well-maintained and tidy. You can trust our expert technicians at Belle Cour to care for your eyebrows with a blend of artistry, precision, and a deep commitment to enhancing your natural beauty.
What is Eyebrow Threading?
Eyebrow threading is a form of hair removal in the Middle East. Our technicians employ specialised threading tools that remove unwanted hair. A method of twisting and rolling thread concisely plucks the eyebrow hair from its root, leaving you with perfectly shaped eyebrows sculpted for your face.
Benefits of Eyebrow Threading
Here at Bell Cour, we encourage eyebrow threading because it hosts a range of the following benefits:
Precision- Threading allows for precise control and allows our technicians to remove hair accurately.
Perfect Results- Threading leaves eyebrows looking and feeling flawless. No hair is left out of line when you opt for eyebrow threading.
Less Irritation- Threading is a gentle hair removal technique often cited as more comfortable than other hair removal techniques like waxing and plucking.
Suitable for All Hair- Whether you have fine or coarse eyebrow hairs, eyebrow threading is effective for all due to its precise and powerful pull.
Customised Solutions to Meet Your Preferences
At Belle Cour, we go beyond standard beauty services by offering personalised and tailored eyebrow solutions that truly reflect your individuality. Our team of highly skilled technicians possesses a mastery of the intricate threading technique and a comprehensive grasp of facial symmetry and eyebrow contouring. With a meticulous eye, they carefully evaluate the distinct characteristics of your face, taking into account your unique bone structure and personal style preferences.
Our unwavering commitment is to create eyebrows that harmonise with your facial features, imparting a sense of confidence and radiance that complements your natural beauty. At Belle Cour, we believe that our customers deserve a bespoke eyebrow experience, and it is our mission to sculpt brows that are as distinctive and exceptional as you are.
Choose Belle Cour Today
At Belle Cour, we pride ourselves on our eyebrow threading services in Westminster. We offer comfort, ease and commitment to all our customers. Book your appointment today for perfect eyebrows!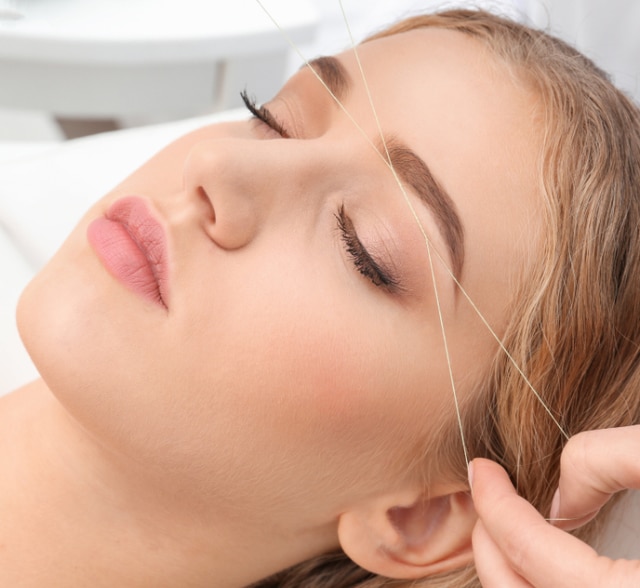 Schedule your appointment today
Our services include cleansing, exfoliation and extractions that can be customised to your skin needs.