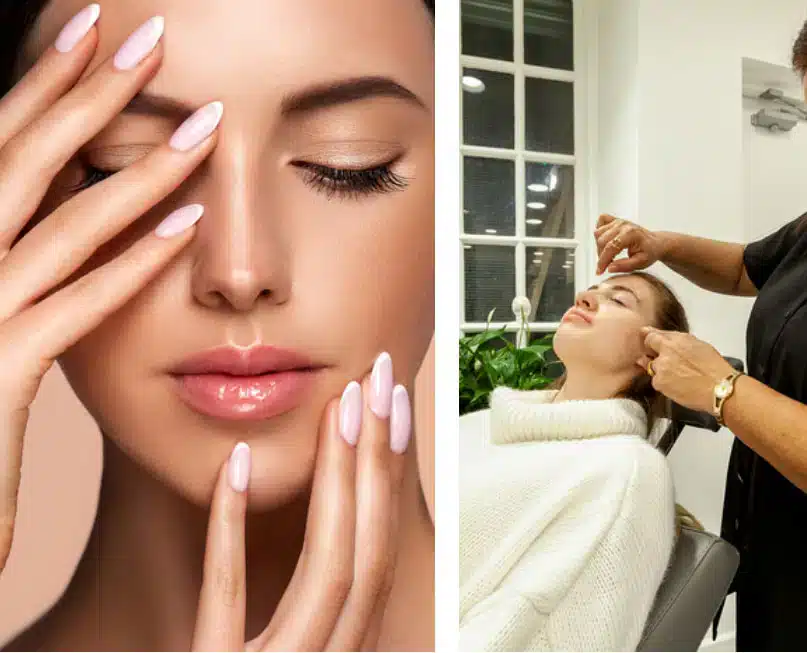 Eyebrow Threading Victoria 
Belle Cour offers premier eyebrow threading in Victoria, where the art of meticulous eyebrow shaping begins with a commitment to enhancing your natural beauty. Our esteemed technicians bring unparalleled expertise and a dedication to perfection to every threading session.
Our salon is a sanctuary of self-expression, where your individuality is celebrated through personalised eyebrow transformations. With a profound understanding of facial symmetry and contouring, we craft brows that complement and enhance your facial features.
Craftsmanship Meets Care
Our certified experts possess the finesse of threading artists, sculpting eyebrows that mirror your natural allure. Our impeccable threading tools ensure a seamless experience, while our comforting salon offers hygiene and comfort.
Customer satisfaction is paramount, which is why our threading sessions are personalised to your desires. Whether you would like alluring, arched eyebrows or subtle, soft curve eyebrows, our technicians are here to deliver. Thanks to their years of experience and ongoing training, you can trust them to bring your look to life.
Benefits of Eyebrow Threading
Eyebrow threading is a popular choice because it offers to arrange of benefits:
Precision- Thanks to their twist and roll method, eyebrow threading offers concise eyebrow shaping.
Natural Look- Threading helps maintain the natural appearance of your eyebrows while enhancing shape and definition. The technique mimics the natural growth pattern of hair, resulting in eyebrows that look genuine and unaltered.
Long lasting- As threading removes the hair from the root, you can expect long-lasting results.
No Chemicals- Threading is entirely chemical-free, making it an excellent option for individuals who prefer natural beauty treatments and wish to avoid potentially harmful substances.
Choose Belle Cour Today
Threading is an ancient technique our technicians have mastered. We can remove unwanted hairs with precision and care through a delicate twist and roll. It's thanks to our expert method that customers are always left satisfied with our service. If you want to experience our bespoke eyebrows threading service in Victoria, book your appointment today!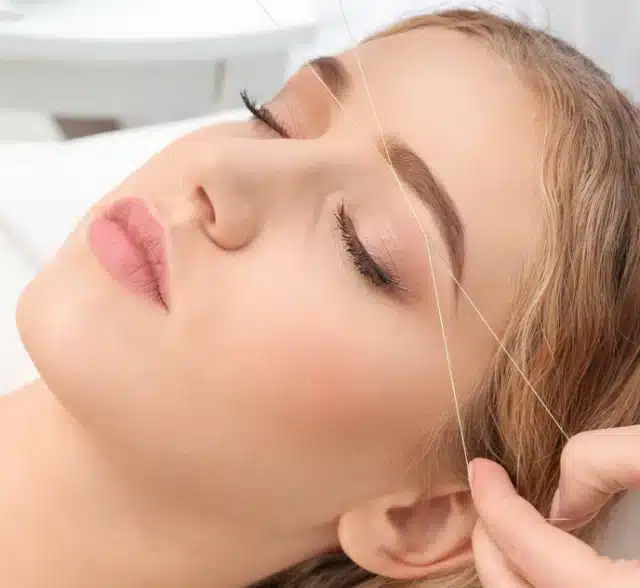 Schedule your appointment today
Our services include cleansing, exfoliation and extractions that can be customised to your skin needs.