At Belle Cour, we believe that your nails are a fundamental part of your personal style, a crucial accessory that can make a statement even before you utter a word. Our nail salon in London is a sanctuary where beauty, comfort, knowledge and personalised attention combine to create an unforgettable and rejuvenating experience.
Sophisticated Nail Care for the Modern Individual
There's something uniquely satisfying about having immaculately manicured nails. It's not merely a matter of aesthetics or hygiene; it's a statement of self-care and personal style. Belle Cour understands this, and we're committed to providing you with the highest level of service that accentuates your individual style.
Your Satisfaction Is Our Passion
Our highly skilled nail technicians are not just experts in nail care, but also in understanding your needs and desires. They will work with you to create a look that is uniquely yours, whether it's a classic French manicure, a bold gel polish or an expressive piece of nail art.
Nail Care Solutions for Every Occasion
We understand that our clients have different needs and preferences. Some want a quick and efficient service, like our Express Mani-Pedi, to keep their nails looking great in the midst of a busy schedule.
Others seek a more indulgent experience, such as our Spa Mani-Pedi, which includes a luxurious massage and exfoliating scrub. And for those who want to enhance their natural nails, we offer Acrylic Nail Extensions that provide both durability and elegance.
Revolutionary Nail Artistry
Nail art isn't just about aesthetics—it's a form of self-expression. At Belle Cour, we are passionate about pushing the boundaries of conventional nail design, offering a wide variety of nail art options to fit your style.
Whether you prefer minimalist lines, intricate patterns or bold colours, our experienced team can create a design that is uniquely yours. Explore our offerings below, and feel free to get in touch to book any of our extensive nail services.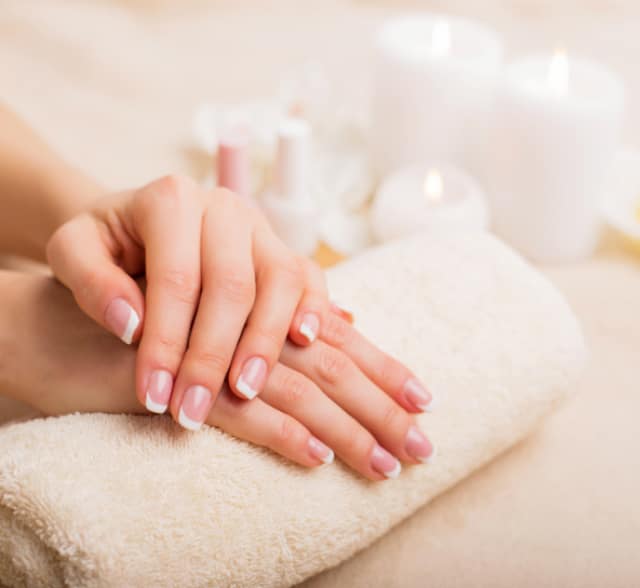 You want your nails to look their very best, and so do we. That's why we offer a full range of professional nail care services tailored to meet your needs, including:
Spa Mani-Pedi: This is our most indulgent treatment. Enjoy a hand and foot soak, cuticle trimming, buffing, exfoliating scrub and luxurious massage to leave your hands and feet feeling refreshed
French Mani-Pedi: Get the classic French manicure look with this service. It includes cutting, filing and shaping of nails as well as professional polish application to leave you with a tasteful, classic look.
Gel Nails: Want your nails to be strong and durable? Our gel nail service is just the thing. This treatment includes an application of high-quality gel nail polish that provides a long-lasting finish.
Professional Shape and Polish Mani-Pedi: Get the perfect nails without the fuss. Enjoy a hand and foot soak, nail cutting, filing and shaping as well as professional polish application to make your hands look beautiful.
Express Mani-Pedi: When you need your nails done in a hurry, our express mani-pedi is just the solution you want. Enjoy a quick cut, file and polish for stunning nails in no time.
Acrylic Nail Extensions: For those who want to add length or volume to their nails, this service is perfect. Our experienced team will apply natural-looking acrylic extensions that are durable and long-lasting.
Nail Art: Want to make a statement with your nails? Pick from our selection of nail art designs to find something that suits your style. From intricate patterns to minimalist lines and bold colours, you're sure to find something that will make your nails stand out.
Gel Polish: Get a chip-proof, smudge-proof finish with our gel polish service. Enjoy an expertly applied high-quality formula that looks like nail lacquer but lasts longer.
Nail Extension Removal: To switch up your look or remove the extensions, we offer a safe removal process to ensure no damage is done to your nails.
No matter what your nail care needs are, you can be sure that the knowledgeable and experienced professionals at Belle Cour will provide you with a luxurious treatment that will keep your nails looking fabulous for weeks. Book an appointment with us today to get started!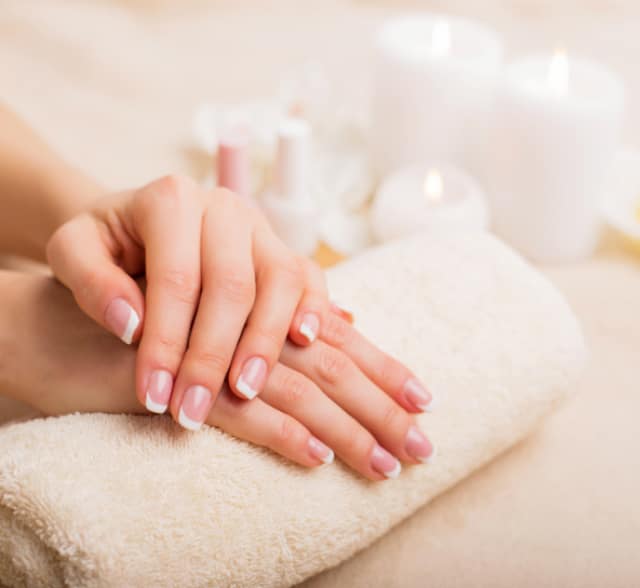 A Commitment to Quality and Safety
We are committed to using only the highest quality products, ensuring your nails look fabulous for weeks. But our commitment doesn't stop at aesthetics. Your safety is paramount, which is why we offer a safe and gentle Nail Extension Removal process to prevent any potential damage to your nails.
Discover the Belle Cour Difference
There's a reason why Belle Cour is the go-to nail salon in London. With our extensive range of services, expert nail technicians and commitment to client satisfaction, we aim to provide you with an unparalleled experience. Book an appointment with us today and discover the Belle Cour difference for yourself.
Schedule your appointment today!
Schedule your appointment today
Our services include cleansing, exfoliation and extractions that can be customised to your skin needs.