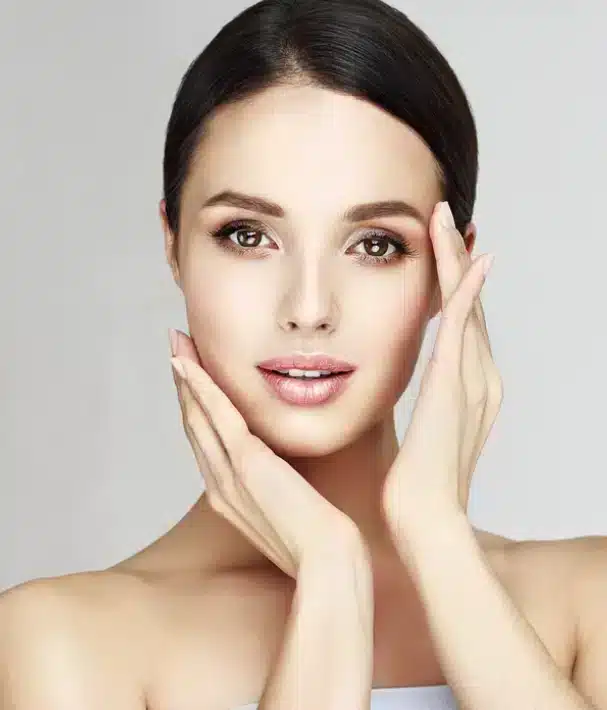 Facials Victoria
Welcome to Belle Cour—your oasis of tranquillity in the heart of Victoria. We invite you to step away from the frenzy of city life and into our serene beauty salons. Here, we believe in the transformative power of a well-executed facial treatment and are committed to delivering a service that prioritises your well-being, comfort and satisfaction.
Experience Luxury in Our Elegant Salons
Our salons, strategically located in Victoria, Westminster, Kensington and Baker Street, are designed with you in mind. We've curated a chic, sanitary and welcoming environment where you can unwind and let our experts pamper you with the best facial treatments in Victoria.
Tailor-Made Facials for Radiant Skin
No two skin types are the same. That's why we offer a wide range of facial treatments, each carefully designed to meet your unique skin needs. From youth-boosting and firming facials to detoxifying and mini-microdermabrasion treatments, we have something for everyone.
Personalised Approach for Optimal Results
At Belle Cour, we provide more than just facials. We provide a holistic experience that begins with a thorough cleansing and exfoliation. Then, we extract impurities to reveal the skin's natural radiance beneath. For those with specific skin conditions, we offer tailored treatments like our acne-free facial, designed to soothe irritated skin and stimulate natural exfoliation.
Revitalise Your Beauty
We understand that maintaining youthful, glowing skin can be challenging. That's why we offer age-defying treatments that target fine lines and restore the tone and elasticity of your skin. Whether you're dealing with hyper-pigmentation, premature aging or acne breakouts, our expert team can craft a facial regimen to rejuvenate your skin and boost your confidence.
More Than Just a Facial
Beyond our extensive facial offerings, we're proud to provide a variety of services to enhance your beauty regime. Enjoy relaxing massages, skin-type-specific wraps and peels and even treatments for your scalp, chest and back. We aim to leave you feeling refreshed and beautiful from head to toe.
Book Your Belle Cour Facial Today
Ready to experience the transformative power of our facials in Victoria? Schedule your appointment today. Our team of beauty professionals is eager to help you achieve your skin goals. Together, we can refresh, repair and restore your beauty.
We invite you to get in touch with us to discuss your skincare goals. Our team are always happy to present you with tailored solutions just for you. Contact us today to get started.
Schedule your appointment today
Our services include cleansing, exfoliation and extractions that can be customised to your skin needs.