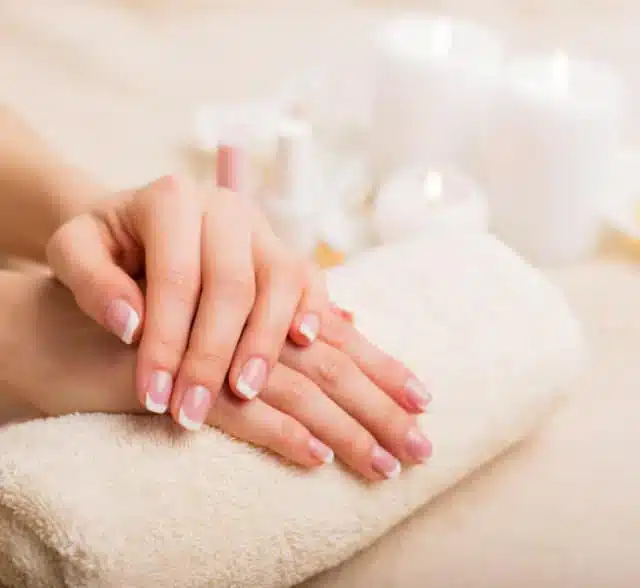 Nail Salon Baker Street
Experience the exquisite rendezvous of relaxation and elegance at Belle Cour, your premier nail salon on Baker Street. Nestled in the heart of London's bustling Marylebone district, Belle Cour provides a tranquil oasis away from the noise and rush of city life, a haven where you can indulge in sophisticated nail care treatments tailored to your personal style.
We invite you to book your nail care treatment with us today. Whether you need to look your best for a formal event or just to treat yourself, you can expect the highest standard when you choose Belle Cour. So book with us today for nail care excellence.
Transform Your Beauty Ritual
At Belle Cour, we believe in not just offering services but creating memorable experiences. Our professional team of nail technicians, with their in-depth knowledge and passion for beauty, masterfully shape your nails to perfection while offering an array of services to suit your individual preferences and lifestyle needs.
Nail Services Beyond Excellence
Whether you're seeking the timeless elegance of a French manicure, the enduring allure of gel nails, or the expressive artistry of custom nail design, our range of services caters to every need and desire.
Express Mani-Pedi: For those tight on time but unwilling to compromise on style, our Express Mani-Pedi provides the perfect balance of speed and quality, leaving your nails flawlessly finished in no time.
Spa Mani-Pedi: Immerse yourself in the opulence of our Spa Mani-Pedi. A luxurious experience that includes an invigorating scrub, soothing massage, and precision nail care to rejuvenate your hands and feet.
Acrylic Nail Extensions: Add a touch of glamour with our Acrylic Nail Extensions, perfectly crafted to enhance the natural beauty of your nails while ensuring durability and elegance.
Custom Nail Artistry: Break the mould of conventional nail design with our custom nail artistry. Explore your creative side and let your nails reflect your personality.
A Commitment to Quality and Comfort
At Belle Cour, your safety, comfort, and satisfaction are our top priorities. We meticulously ensure the hygiene and safety of our salon while utilising only premium products to deliver impeccable results.
Make Your Statement with Belle Cour
Let your nails speak volumes about your style. Come and uncover an exceptional beauty journey at Belle Cour, the finest nail salon on Baker Street, where we transform ordinary nail care into extraordinary personal experiences. Book your appointment today and let your nails be the envy of all!
Schedule your appointment today
Our services include cleansing, exfoliation and extractions that can be customised to your skin needs.