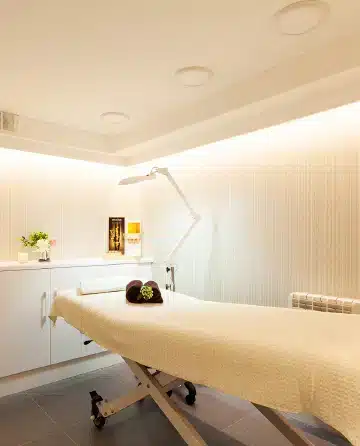 Waxing Victoria
Welcome to Belle Cour, your premier destination for waxing in Victoria. Whether you require a full-body wax or prefer waxing for intimate areas, we are here to cater to your unique needs. Our dedicated team of skilled technicians and our commitment to using the finest products ensure that your waxing experience is both comfortable and effective.
At Belle Cour, we understand the importance of feeling confident in your own skin, and our waxing services are designed to help you achieve just that. Book an appointment with us today and discover the exceptional standards of care and luxury we provide to each and every client.
Beyond Your Waxing Session
As part of our personalised touch, our salon is here for you outside of your appointment. We offer pre and post-wax care so you can make the most of your newly hairless skin.
Our team has meticulously crafted a comprehensive pre- and post-wax care regimen. This regimen involves the application of specially designed products to prepare the skin before waxing and administering soothing treatments after waxing aimed at minimising inflammation and preventing the occurrence of ingrown hairs.
Personalised Waxing Service
We are here to meet your individual needs. At our initial consultation, you can discuss exactly which areas you'd like to have hair removed, and we'll tailor our services to your preferences. Here are some of our waxing services:
Full Body Waxing: Immerse yourself in the ultimate experience of luxuriously smooth skin through our comprehensive full-body waxing. Every inch receives meticulous attention, ensuring your skin emerges completely free of hair and irresistibly soft.
G-String Waxing: If you desire a sleek and confident appearance, our G-string waxing service provides precision and comfort, allowing you to confidently embrace your best self.
Hollywood Waxing: Embrace unwavering confidence with our Hollywood waxing, where every trace of hair from the most intimate areas is expertly removed, leaving you with impeccably smooth skin.
Brazilian Waxing: Elevate your grooming and confidence to new heights with our expert Brazilian waxing, ensuring you feel remarkably smooth and self-assured.
Scalp, Chest, and Back Waxing: Our specialised waxing services transcend the ordinary. We also offer waxing for the scalp, chest, and back to ensure you radiate confidence and look your absolute best from head to toe.
A Salon You Can Trust
We are a leading waxing salon in Victoria because we put real care into what we do. In order to ensure customers, receive the very best, our technicians undergo continuous training so their skills are well-rounded and polished.
If you would like to dive into a world of pampering, contact Belle Cour today.
Schedule your appointment today
Our services include cleansing, exfoliation and extractions that can be customised to your skin needs.