Waxing Services Westminster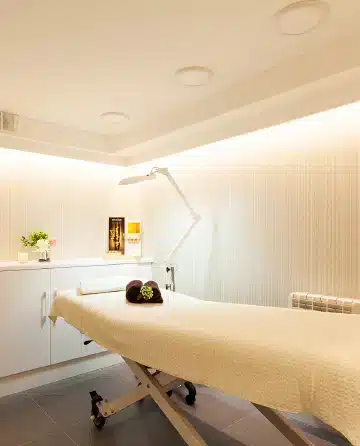 Waxing Westminster
Achieve a flawless look with waxing in Westminster. At Belle Cour, we take pride in offering you premier grooming and self-assurance. Our dedication to providing top-notch waxing services goes beyond just hair removal; it's about embracing your best self with confidence and elegance.
With a team of expert technicians and a commitment to using the finest products, we ensure a comfortable, efficient, and impeccable waxing experience. Step into our world of beauty and self-care, where every visit promises not just a smooth, hair-free finish but also a renewed sense of confidence.
Expert Waxing Services in Westminster
As a premier waxing establishment located in the heart of Westminster, you can expect nothing less than top-tier service at our salon. Our cutting-edge equipment, coupled with the expertise of our highly trained technicians, ensures your comfort and satisfaction. You can trust we'll deliver the best because our technicians undergo continuous training so they stay on top of the latest techniques and trends.
What's more, we employ premium-grade products, renowned for their excellence in the industry, to guarantee the utmost care for your skin. We utilise these products with our gentle yet highly effective waxing techniques, carefully designed to minimise discomfort and minimise any potential redness, leaving your skin both looking and feeling its absolute best.
Waxing Services to Meet Your Needs
Here at Belle Cour, we understand that each individual has their own preference and needs. That's why we offer a range of waxing services that are tailored to your desires:
Full Body Waxing: Dive into the ultimate experience of indulgently smooth skin with our comprehensive full-body waxing. Each and every inch is given the utmost attention, ensuring that your skin emerges completely free from hair and irresistibly soft.
G-String Waxing: For those in pursuit of a sleek and self-assured appearance, our G-string waxing service offers precision and comfort, allowing you to embrace your most confident self with ease.
Hollywood Waxing: Embrace unshakable confidence through our Hollywood waxing, where every trace of hair from the most intimate areas is skilfully removed, leaving you with impeccably smooth skin.
Brazilian Waxing: Elevate your grooming standards and confidence to new heights with our expert Brazilian waxing, leaving hair in just the right places.
Scalp, Chest, and Back Waxing: Our premier waxing services offer all types of waxing, regardless of the body part. Our waxing for the scalp, chest, and back guarantees that you exude confidence and radiate beauty from head to toe.
Book Your Appointment Today
If you're ready for flawless and smooth skin, book your appointment at Belle Cour Westminster today!
Schedule your appointment today
Our services include cleansing, exfoliation and extractions that can be customised to your skin needs.