Our bespoke beauty salons are scattered throughout the heart of London. Unlock hidden beauty secrets and unleash your potential with Belle Cour Beauty. Our range of beauty services is tailored to your needs and preferences.
Beauty Salons London
Welcome to Belle Cour Beauty, the home of beauty salons in London. Our range of pampering treatments can be found in Victoria, Westminster, Kensington, and Baker Street. We are dedicated to delivering an exceptional beauty service that not only makes you look your best but also makes you feel your best. Our range of beauty treatments includes the following: facials, laser hair removal, eyelash extensions, eyebrow threading, waxing, massage, and nail treatments. Within each service, we offer a comprehensive range of customised options tailored to your specific desires and requirements.
Personalised Beauty Experiences Tailored to You
Beauty begins with self-care and self-appreciation. That's why our friendly team is committed to creating a personalised experience so we can identify what makes you feel best. Upon arrival, your beauty consultant or therapist will take the time to learn about your wants and needs for our services. You can trust our trained technicians to deliver an exceptional experience thanks to their years of experience and acclaimed qualifications. Our technicians have all received extensive training and continue to undergo training so they can stay on top of the latest trends.
About Us
Belle Cour has a range of stunning beauty salons in Victoria, Westminster, Kensington, and Baker Street that allow people to pop in, relax, and escape the rat race that faces them every day. We offer an extensive range of nail and beauty treatments, all in a stylish, sanitary, and welcoming environment where your wellbeing and comfort are paramount. Your satisfaction is our achievement, and this pushes us to strive for perfection.
Our Range Of Beauty Services in London
Belle Cour is a leading beauty salon in London due to our extensive range of beauty services. Our services are designed to cater to your individual needs and unique preferences. Here are some of the services you can expect from us: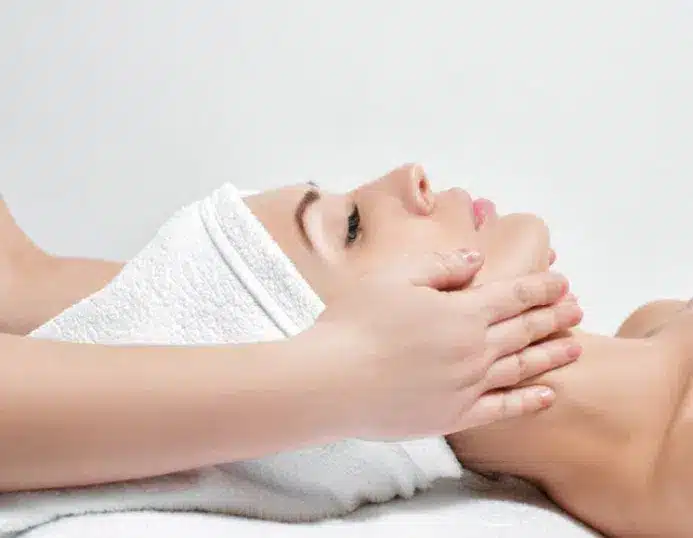 Our Beauty Salon Services
Unleash your skin's potential with our rejuvenating facials in London. Belle Cour offers a range of expert facial treatments that are tailored to rejuvenate and nourish your skin. Our highly trained professionals are dedicated to understanding your unique skincare needs, ensuring that each facial is personalised to address specific concerns. We only use premium skincare brands and the latest innovations in the industry, so your skin receives the quality treatment it deserves. Our facials include:
Youth-Boosting
Facial
O2 Blast Facial
Acne-Free Facial.
Say goodbye to unwanted hair permanently with our laser hair removal service. Our technicians are trained and qualified to employ the latest hair removal technology, ensuring a safe and effective treatment experience. With our state-of-the-art laser equipment, we can target hair removal on different areas of the body, including the face, legs, arms, underarms, bikini lines, and more. Our goal is to provide you with long-lasting results, significantly reducing hair growth and leaving your skin smooth and hair-free.
Eyebrows are often cited as the most defining facial feature, so it's important they look immaculate. Our eyebrow threading service carefully sculpts your eyebrows to the shape you desire. Our technicians specialise in the art of threading, using gentle yet effective techniques to create clean, well-defined arches that beautifully complement your facial contours.
Your eyelashes are delicate features that subtly enhance your beauty. Our lash extension service is designed to provide you with the perfect set of lashes. Each eyelash is carefully placed, ensuring a natural blend with your lash line. We understand that there are a range of eyelash looks you may want to go for. That's why we offer the following: cluster lashes, eyelash perming, lash extensions, and eyelash tinting.
Achieve silky, smooth skin with our premier waxing services. Our range of waxing services gives you the opportunity to enjoy long-lasting smoothness and flawless skin. From legs and arms to the delicate bikini area and underarms, our skilled technicians employ gentle yet effective waxing techniques that minimise discomfort and ensure a thorough removal of unwanted hair. Moreover, we understand that everyone's skin is unique. That's why we offer a selection of high-quality waxes tailored to different skin types.
What better way to relax and unwind than with a pampering massage? Our selection of massage services at Belle Cour allows you to properly indulge in relaxation that is tailored to your body's desires. From leisurely full-body massage to intensive sports massages, you can trust our team to leave feeling revitalised and energised.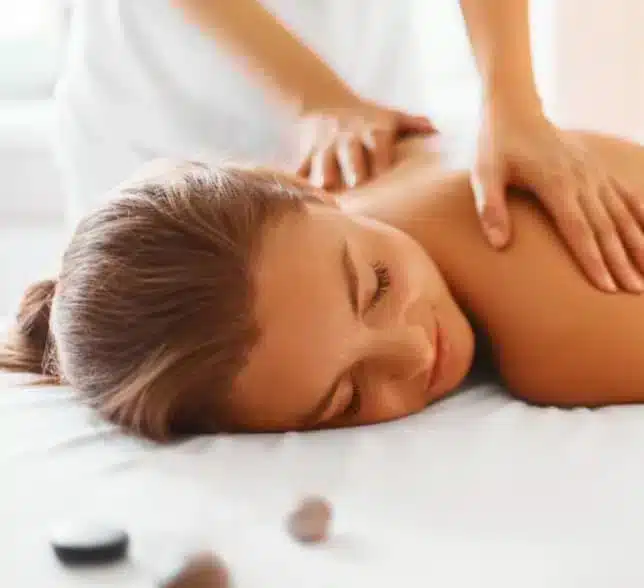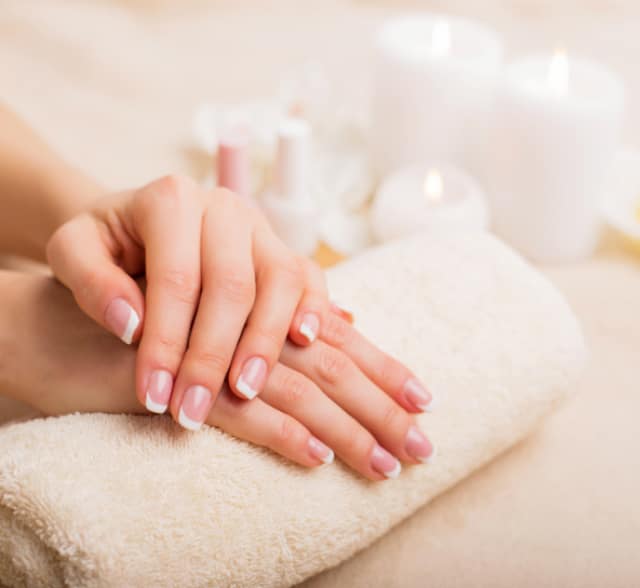 The way you present your nails offers a fun and creative way of expressing your unique taste and style. So, it's important you get your nails done to perfection. Our skilled technicians are dedicated to providing you with an array of options that not only ensure meticulous nail care but also reflect your distinct personality. Our nail care services include:
Spa Mani-Pedi
French Mani-Pedi
Express Mani-Pedi
Gel Nails
Acrylic Nail Extensions
Nail Art
Gel Nail Polish Removal
The nail services are endless at Belle Cou's nail salon. Whatber shape, colour or design you desire, our technicians are here to make your dreams reality.
Welcome to the Best Beauty Salons in London
Wherever you are in London, you're sure to be near a Belle Cour Beauty salon. Our four conveniently located branches are spread across the bustling neighbourhoods of Victoria, Westminster, Kensington, and Baker Street, ensuring that our exceptional beauty services are easily accessible to you, no matter where you are in the city.
Each branch has its own unique character and charm, which we're sure you'll love. With our skilled professionals and a comprehensive range of beauty treatments, Belle Cour is dedicated to making your beauty journey a pleasurable and delightful experience, right at your doorstep.
Book Your Appointment Today
Whether you're preparing for a special occasion, seeking a rejuvenating escape from the everyday hustle, or simply craving a moment of self-indulgence, our mission is to ensure that you leave our salons feeling empowered, radiant, and ready to take on the day. Book an appointment and visit us at any of our branches; let us pamper you with our renowned services.
Schedule your appointment today!
I have had exceptional service at Belle Cour always. They are very nice and reliable and the quality of pedicure was great
Noopur
Amazing experience as always in belle court Victoria brunch , the staffs are lovely and professional, love my nails every time done by them. Strongly recommend 👍
Roxy
I'm a regular customer to this place for the last 6 years, always very happy with the service with Anna . I would definitely recommend this salon 😊
Ella
I have been coming to Belle Cour for many years and the experience has been consistently good. The staff are charming and do a very competent job of making your nails look lovely. Today, Rosie did me an excellent pedicure, making my toes look beautiful.
Sarah
Great customer service and after care advice. I had a pedicure done and it was done under 45 min and without feeling rushed. Convenient location a few minutes walk from Victoria station.
Elodie
Belle Cour aims to be one of the most valued and reputable beauty service brands in London. Aspiring to become synonymous for superior quality, we will go above and beyond to fulfill every need of each individual customer and create an unparalleled salon experience.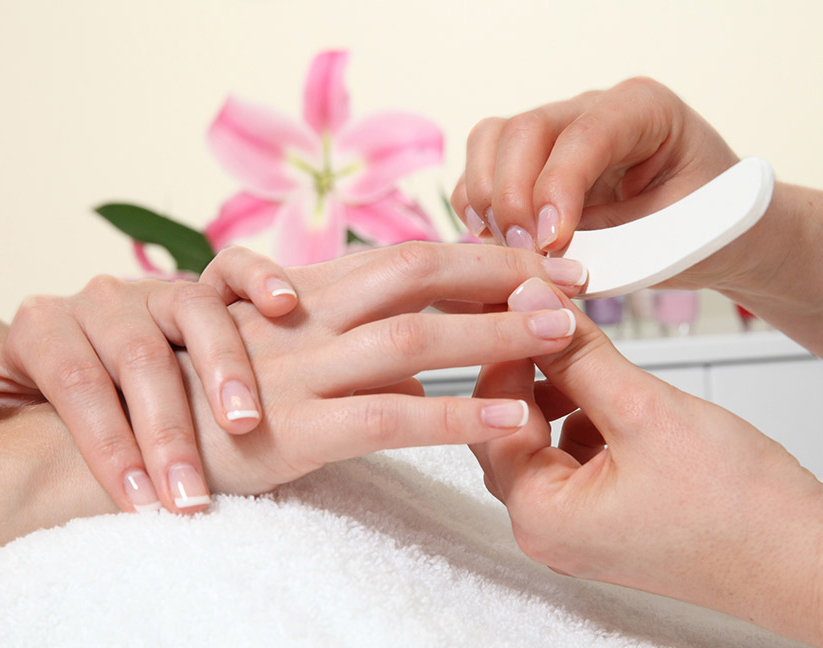 Schedule your appointment today
Our services include cleansing, exfoliation and extractions that can be customised to your skin needs.